Recently, our Vision Restoration Initiative (VRI) awardees and their teams convened for our VRI Annual Meeting to discuss the results of their research projects focused on vision restoration therapies. The teams presented their data for Phase A, the first set of discovery projects that concluded earlier this year, as well as goals for Phase B, the next stage focused on proof-of-concept in preclinical models of neurofibromatosis type 1 (NF1) optic pathway glioma.
This was the first in-person meeting of the VRI team in two years because of the COVID-19 pandemic and it was such a joy for the group to come together once again to share their findings and celebrate significant advancements. Some highlights from Phase A project results include:
1) The discovery of a molecular factor that is both neuroprotective and pro-regeneration.
2) The development of stem-cell differentiation protocols to produce, encapsulate, and transplant cells that could replace the neurons lost because of the optic pathway glioma.
3) The demonstration of the differentiation of Muller Glia, a supporting cell type present in the patient's eye, , into neurons similar to those lost because of the optic pathway glioma.
While the day's events were filled with compelling research and information sharing, the annual meeting was also a time for the VRI team to connect with one another on a personal level. As a special thank you for their hard work and to celebrate the return to an in-person meeting, the Gilbert Family Foundation team ended the meeting by surprising the attendees with tickets to the Elton John concert in Detroit.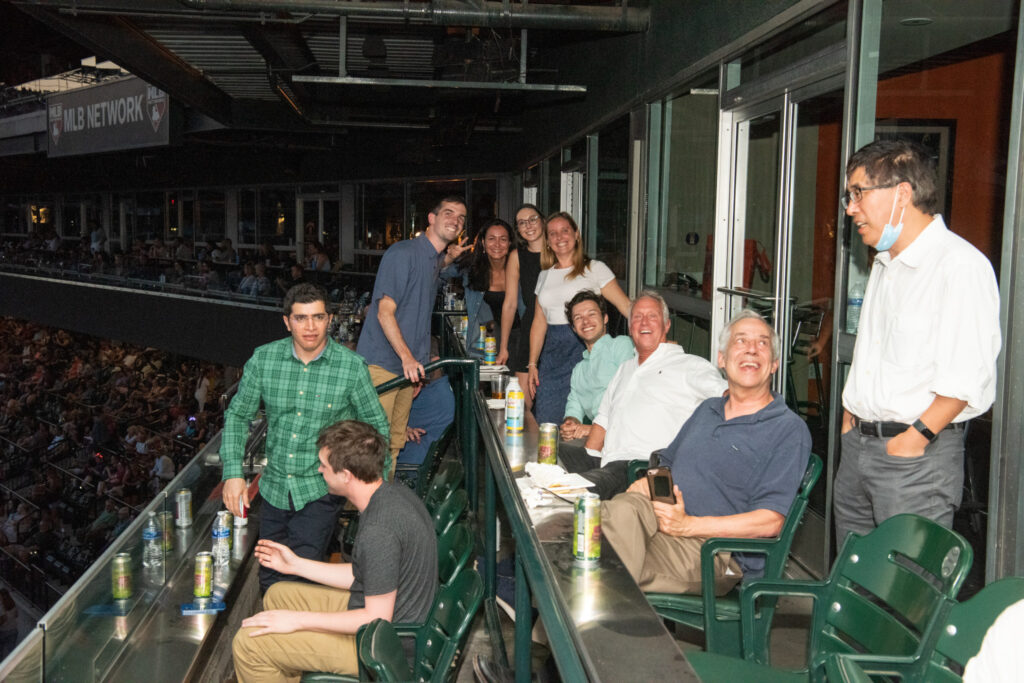 Researchers enjoy the Elton John concert in Detroit.
We are looking forward to sharing new milestones and advancements in this therapy as we move into our next phase of development. Learn more about our Vision Restoration Initiative here.
Watch this video for a recap of what the "Dream Team" is doing and why this work is so critical to advancing our mission to finding a cure for NF1, featuring YooRi Kim, Scientific Officer, and Kalyan Vinnakota, the Scientific Project Manager of VRI leading this groundbreaking work.