Arts and culture help make our communities more resilient by creating opportunities for people to connect with one another and build bonds. Arts and cultural programming also employs a large number of people and helps boost the economic growth and development of our city.
Recently, we had the chance to connect Detroiters with a one-of-a-kind cultural experience featuring performances by the legendary Dance Theatre of Harlem (DTH) at the Detroit Opera House.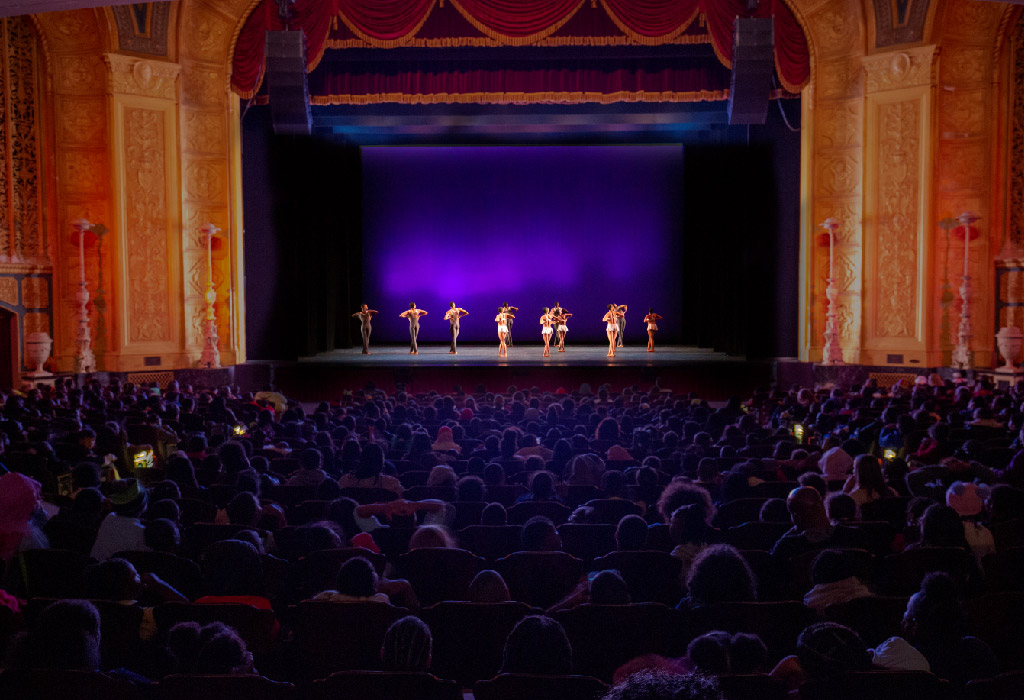 Thanks to this investment, 4,000 people came to see the troupe perform last month. In addition to the ticketed performances, we were excited to welcome 1,500 elementary school students from Detroit Public School District to see the talented DTH dancers perform, free of charge. For these lucky young audience members, the experience wasn't just about entertainment.
"It's important to support organizations like Dance Theatre of Harlem, not only because they are magically skilled dancers, but because of their legacy, which is rooted in Black culture and continues to shatter race-based stereotypes in classical dance," said Jasmin DeForrest, Senior Director of Arts and Culture at the Gilbert Family Foundation. "Representation matters, and it's important that people – especially Black and brown youth – are able to see themselves in classic performing art forms."
Dance Theatre of Harlem is dedicated to building connections in the community and has a special relationship with the city of Detroit. Through the partnership with the Detroit Opera, the company has performed here for decades.
"Dance Theatre of Harlem is such a significant and groundbreaking ballet company," said Andrea Scobie, Senior Program Manager of Arts and Culture at the Gilbert Family Foundation. "Each time they visit, they provide open community workshops, school residencies, master classes to young dancers, and professional development to educators."
In addition to the free student performance, this year the organization curated a series of community engagement activities that included programming at the Detroit School of Arts, Fellowship Chapel, and Wayne State University.
DeForrest enjoyed watching the student's reactions almost as much as the performances from DTH. "The most meaningful part about the experience was seeing the wonder in the students faces and hearing the joy in their cheers," she said. "But maybe more importantly, they now know that it's possible to become ballet dancers, set designers, and production managers."
Scobie believes that the partnership also highlights the power of a strong arts and cultural presence in the community. "This partnership exemplifies the ways in which the arts thrive when they don't live solely on the stage," said Scobie. "There is an abundance of discovery, energy, and joy when we see arts experiences embedded into community."
Learn more about all the ways we contribute to Detroit's thriving arts and culture community.