Our Gene Therapy Initiative (GTI) team is hard at work identifying gene-targeting therapeutic strategies as part of our mission to accelerate a cure for NF. Last month, we hosted our Annual Gene Therapy Initiative (GTI) meeting, which was our largest event so far! 54 leading researchers working on 18 cutting-edge research projects came to present their most recent scientific findings.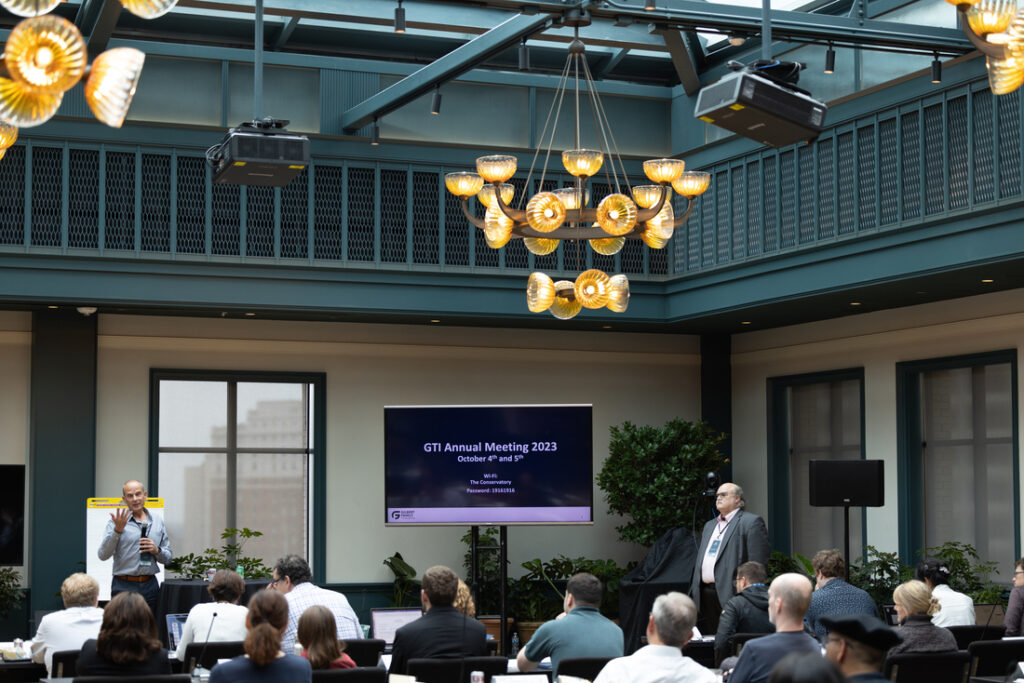 GTI partner scientists aim to develop corrective therapies that target the root cause of Neurofibromatosis type 1 by restoring neurofibromin levels and functions in cells through various gene therapies and related strategies. The meeting was organized by Efrén Muñoz, Scientific Associate at the Gilbert Family Foundation, who opened with an introduction to the challenges in restoration of neurofibromin quantity and function, as well as an overview of the GTI portfolio. Over the course of the two-day event, our research teams discussed progress updates, challenges, and strategies for advancing their work on NF1 gene therapy. At the end of the second day, Dr. Robert Kesterson, an expert in NF1 translational animal models moderated a workshop on translational strategies for NF1 gene therapies with participation from Dr. Ivan Baines, The Nick Gilbert Neurofibromatosis Research Institute Project lead, and Dr. Kalyan Vinnakota, PhD, our Director of Curing NF at the Gilbert Family Foundation.
"The success of GTI relies on the success of our partner scientists," said Elwy Okaz. PhD, our Senior Scientific Program Manager leading our Gene Therapy Initiative work. "The groundbreaking and collaborative research of our partners has us feeling optimistic," he said. "We are uniquely positioned to enable the development of disruptive gene targeting strategies for such an important medical condition with unmet need."
Important GTI Meeting Highlights:
1. GTI researchers discussed threshold Neurofibromin levels required for functional restoration in multiple tissue types.
2. Strategies for restoring NF-related behavioral deficiencies in preclinical mouse models.
3. The development and optimization of Preclinical models that better recapitulate the complexity of NF1.
Vinnakota echoed the optimism of the GTI investigators and noted that their efforts are beginning to yield critical data in preclinical model systems.
More About NF1 and GTI
The mission of the Gilbert Family Foundation's Gene Therapy Initiative (GTI) is to develop curative therapies that address the underlying genetic abnormalities in NF1 patients. NF1 results from mutations or deletion of the neurofibromin 1 (NF1) gene. The manifestations of NF1 vary quite extensively, from behavioral to developmental, with the benign NF1-related plexiform being one of the most common symptoms having a significant impact on children. GTI's areas of interest include Gene replacement, Gene editing and Mutation suppression.
We are optimistic about the progress we have made with our Gene Therapy Initiative and are looking forward to seeing how these findings will continue to advance our mission for a cure.